About Leelanau Boat Co.
Leelanau Boat Co. was born on Lake Michigan over some suds and fun in the sun. It all started when Adam helped Jason find his perfect boat, and saved him from purchasing boats that weren't a good fit for Jason.  After a few beers and some boating together, they realized the boating industry lost its love for what they do and the passion for caring of boaters and their boats.  The two co-founders of Leelanau Boat Co. want to bring hospitality back to the boating business and make it fun again.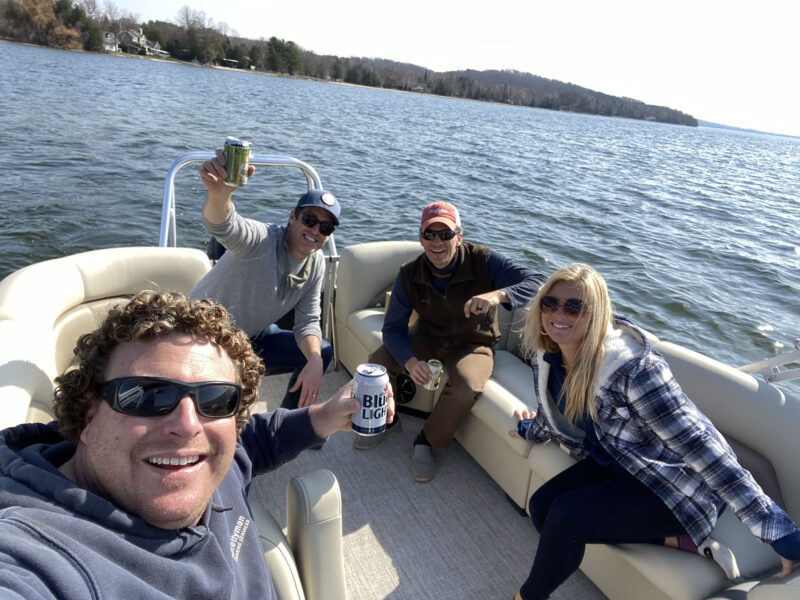 About the Founders
Adam Prettyman
What makes a Prettyman?  Large Canadian curly hair and a passion for boating.  Adam's experience, enthusiasm, and drive to take care of people and their passions set Leelanau Boat Co. apart from any other boat service business. He also runs his own marine surveying and consulting business out of Traverse City called Prettyman Marine. You could say he has a passion for boats!
Jason Thibodeau
Jason grew up in the hospitality industry, taking care of people since he was 12 years old in the family café.  With his extensive knowledge and experience, in 2013 he opened his own restaurant and bar in Traverse City, MI, called The Parlor. They specialize in fresh, handcrafted cocktails, a warm and cozy ambiance, and artisan tapas style food.
After opening The Parlor, Jason fell in love with boating when he sailed up and down the east coast, and lived on a catamaran!